Good marriages also fall into crises because we don't look at the weakest point of healthy relationships. In the beginning, situations are very fine, things run very smoothly. But as soon as time flies, marital problems pop up and things start getting worse. Of course, this is a natural phenomenon but can rise to dangerous levels if they are ignored.
Infidelities, financial crises, values and beliefs, stress or parenting, etc. are more common problems to be known. These problems can take a lot of time to be fixed, avoided with different methods and techniques.
Following are some complications that cause marital stress. To make your marriage a successful one, take a look at the solutions to how you can protect your marriage from such disasters.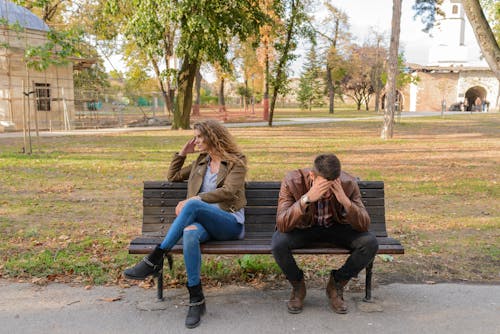 Finances
So it's not a surprise that money-related disputes are the most leading problem that becomes the reason for divorce. It may be due to unexpected financial crises, or an overloaded budget. The critical point is that you must expose your financial conditions before you are engaging with each other. But their biggest problem is that they take time to understand their spending and saving point of view.
This can cause pointless quarrels between the couple who have an entirely different point of view for spending money. The actual thing is that one partner spends a lot of money even without thinking. While the other partner saves each penny for them. But the spender feels that his or her partner is constantly complaining and cheap.
Just like other devastating problems, financial crises also have destructive effects on trust and honesty. Such financial issues have examples like secret bank accounts of husbands, gambling addictions.
When two people step towards marriage life they combine their incomes. Therefore, they feel financially very strong. But then make a succession of spending money on poor purchasing. Even without knowing how much money they are making. But this can put stress on marriage life.
Parenting
The war that arises from different thoughts and understandings regarding their children can also be a major source of stress on marriage life. Children are innocent and can bring joy and happiness into our lives. But having three to four children can bring additional stress on marriage life. Because taking care of your children is not a normal responsibility as it looks like.
The brutal truth is that introducing children into your life can also affect the relationship. Because a child requires a lot of caretaking, a mother always has a strong bond with her baby. So, taking care of home and baby has not left energy to spend time with her husband all day. This can affect their relationship. In addition, children create a lot of stress for their parents even though their education expenses that lead to financial crises.
Having kids and spending most of their time on them is a big thing. When they don't sleep very well and don't care for their own needs their lives become more stressful and difficult. When they are not giving time to each other it can toll on the marriage life.
Communication Gap between Couple
The biggest negative impact on marriage life is the communication gap that negates the damaging perspectives in relationships. When you are newly married you don't even bother about lack of communication for a long time. Instead, you grind into a daily routine and hurry to do everything.
You may go to your office even without talking to each other, and you take this attitude as normal. But the fact is that when you are not talking to one another it can cause serious conflicts in your marriage life.
Marriage life is incomplete without exchanging your thoughts, showing your feelings and emotions.
When you communicate very well, you are pulling your marriage life into a dangerous zone. Staying silent when you have tension, puts doubt in your partner's mind that what thing is bothering you. This situation leads to wrong assumptions and makes your relationship worse.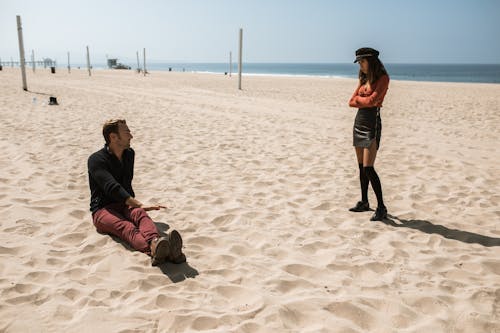 Busy Schedules
Overly busy schedules can also result in marriage problems. Couples who work all day in the office are often more stressed. As a result, they have less time to spend with each other. Sometimes that causes separations in their lives. Even though they do not pay attention to their household as a team, they blame each other.
Even if you are a housewife's husband, she is still busy with household work and taking care of children. After all day work, she is tired enough not to pay attention to her husband. This is a major source of marriage failure.
Other issues, though not common but might exist in a relationship, are unfortunately Domestic violence and harassment. In these circumstances, there is no place for a healthy relationship. As husbands have hectic schedules and sometimes due to financial stress they choose their wives as victims. The violence may be physical, psychological, or sexual. Other issues include constant criticism, name-calling, pressures, and insults and all these factors might result in divorce if not resolved at early stage.
Solutions
Every relationship has its ups and downs. But couples who want to save their marriages learn how to manage their marital life. Relationship problems result from poor communication. So how to communicate with your spouse and save your marriage, here are some solutions for such life-destroying problems.
Take out more than 1 hour every day to talk about your life with your partner, holding each other's hand.
Build a healthy relationship with your in-laws. Respect them with respect and mercy. Do not compare your wife with others or vice versa.
Make a healthy lifestyle schedule that minimizes your stress. In this way, you give proper attention to your spouse. Giving attention to each other on a busy schedule is the best solution to make a healthy relationship. Sacrifice for each other, like if you are not a morning person but wake up for your partner is worth for a happy and healthy relationship.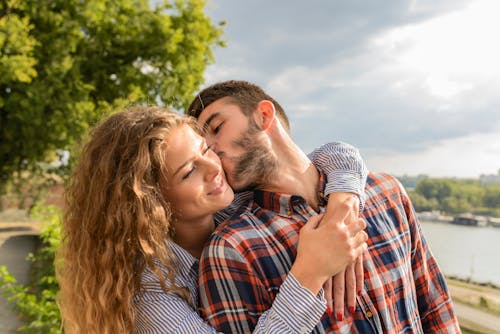 Put down your phone, when you are together and spend time with each other.
Be patient and stop complaining about your partner's schedule. You know each other very well and don't put pressure on your spouse regarding a busy schedule.
Surround yourselves with people who have positive thoughts. Who value marriage and support you to build a healthy relationship.
Put your relationship first. Give priority to your marriage, and don't put it as your second fiddle even the children. Give proper attention to him or her and they will be the most essential thing in your life.
Special Matrimony:
Special Matrimony aspires to unite lovers of all kind. Marriage is a beautiful connection between two people, and we believe that it's a sequence that should be made memorable. Our unique match-making platform aspires to connect people from around the world. Furthermore, we aim to connect people with certain conditions such; as autism, deafness and countless more. Here at special matrimony, we believe in three things: Love, Harmony and Joy.