As your partner's birthday starts to approach, you start getting stressed about how to spend the day. Everything has to be perfect from planning the activities, thinking about what to gift them to making the birthday meal, and getting the perfect birthday cake. However, resorting to the same gift-dinner-party routine while planning the special day of your other half can be really boring.
So why not get out of the circle and plan something extraordinary this year for your partner's birthday? If you cannot come up with innovative ideas to make your partner's birthday memorable for them, you are at the right place.
With the aim of helping you make your partner's birthday more exciting and fun than the previous ones, we bring you the best ideas to celebrate your partner's special day. So read on to make sure your partner feels extra special and loved on their special day.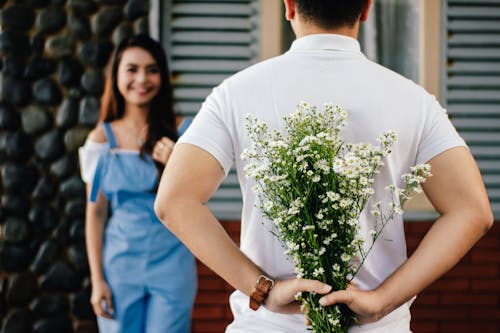 Prepare their Favourite Meal
As cliched as it may sound, a meal made with love is one of the best ways of making your partner feel loved. If you are running low on budget and want to have to do something special for your significant one, then there is nothing better than preparing your favourite meal. You can also bake them a birthday cake instead of buying one.
Moreover, to make everything more special, you can also put some more effort into setting up the table. For that, you can use everything from scented candles and flowers to cute napkins and fairy lights.
In this way, you will touch their heart and make them feel delighted. It will also show them how much effort you can make for them and you are familiar with the things they like.
Take them to their Favourite Restaurant
If cooking is not one of your things or you cannot take time for cooking, you can also take your partner to their favourite restaurant. You can have them order whatever they like and treat them by paying the bill.
Moreover, you can also ask the restaurant management to do a romantic set-up for your dinner. This would make the whole vibe of the day more romantic and mesmerising.
Go for a Walk in the Countryside
If your partner is the kind of person who enjoys laid back and chilled evenings, then there is nothing better than getting immersed in nature. The best part about long walks in the countryside is it would not bring out a dent in your wallet.
Select the perfect time and plan a long peaceful walk for the two of you. All you would need is your partner's favourite snacks and drinks, and you are all going to set off into nature.
If you are willing to be more adventurous, you can skip the walk and wander around on your bicycles. Do not plan the route and see where the wind takes you.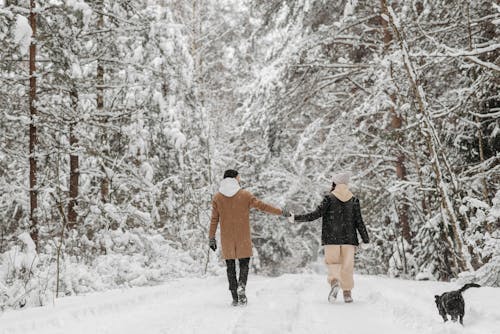 Take them to an Art Class
Nothing can be as therapeutic as art. So why not gift your partner a fun-filled art session. Painting, ceramics, or stained glass, could be anything. Even if neither have you been to an art class before, you and your partner will have a great time being creative and artistic.
Along with happy moments and memories together, you will also get to have a piece of art that you both crafted to take home with you.
Relive your First Memory Together
There is something very special about the time you both went out for the very first time. Reminiscing on your first date is always very delightful and pleasing. So why not relive the special memories on your partner's special day? We can bet revisiting the place where you both went for the first time as a couple will make your partner immensely happy.
Many couples tend to revisit the place where it all started, usually on their anniversaries. However, it can also be one of the sweetest ways of making your partner feel special on their birthday.
Moreover, it would also show how much you love and care for your partner. The little moments will bring back all the pleasant memories and help your bond as a couple get more strengthened.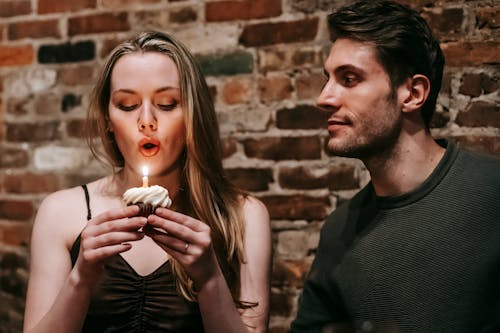 Write them a Poem
What could be a better means of showing love to your significant other than writing a romantic poem for them? Even if you are not that great with words or write well, there is nothing to worry about. We are sure that your partner will be appreciative of the thoughts and love that will go into writing the poem.
It's not the rhyme or the poetic elements that matter. All that matters is expressing your love in the sweetest way possible. Just think about your partner and your lovable memories together, and the words will automatically flow in. Sooner than you realise, you will end up with a sweet love poem that your partner will treasure forever.
Go on a Spa Date
A lot of spas offer special treatments for the couple. Hence, what could be better than unwinding on your birthday with your loved one. From amazing massages and relaxing facials to satisfying manicures and pedicures, your partner is going to enjoy it all.
Even if you cannot afford a spa treatment, you can arrange a relaxing spa treatment yourself consisting of massage, facial, and manicure for your partner at home. With the right amount of effort and good beauty products, it is surely going to be as relaxing as any high-end spa.
Plan Something Adventurous
If your partner is enthusiastic about adventures, they will surely love an adventurous activity on their birthday. So plan some exciting activities that will get their adrenaline going.
You can go hiking or camping and spend the entire day outdoors wandering in nature. You can also go together on a mini vacation where they can try out their favourite activity like scuba diving, bungee jumping, or sky-diving. If they have something on their bucket list, you can consider that as well. This would be one of the best things you can do for their partner on their special day. v
Bottom Line
You might make your partner feel loved and special every day; however, you must make them feel extra loved and special when it's their birthday. Therefore, it's important to plan beforehand and make every effort to make the day memorable for your better half. After all, you both will cherish these little moments of happiness for the rest of your lives.


Special Matrimony:
Special Matrimony aspires to unite lovers of all kinds. Marriage is a beautiful connection between two people and, we believe that it's a sequence that should be made memorable. Our unique match-making platform aspires to connect people from around the world. Furthermore, we aim to connect people with certain conditions such; as autism, deafness, and countless more. Here at Special Matrimony, we believe in three things: Love, Harmony and, Joy. For further information, be sure to contact us.