With gorgeous lakes, dramatic and beautiful old castles, and the most serene hills and landscapes, Scotland is nothing short of a fairytale land. You can feel the magic in your bones. Although it is a relatively small country, the adventure and beauty packed inside are worth packing your bags and taking your trip there!
However, a travel destination is only as good as you tour it. Scotland has much in store for you, but then it's your job to find and visit everything that there is to see and experience! We have made this task super easy for you. So, if your interest is piqued, we have a list of enchanting places you should definitely visit when in Scotland!
Top 10 Places to Visit When in Scotland!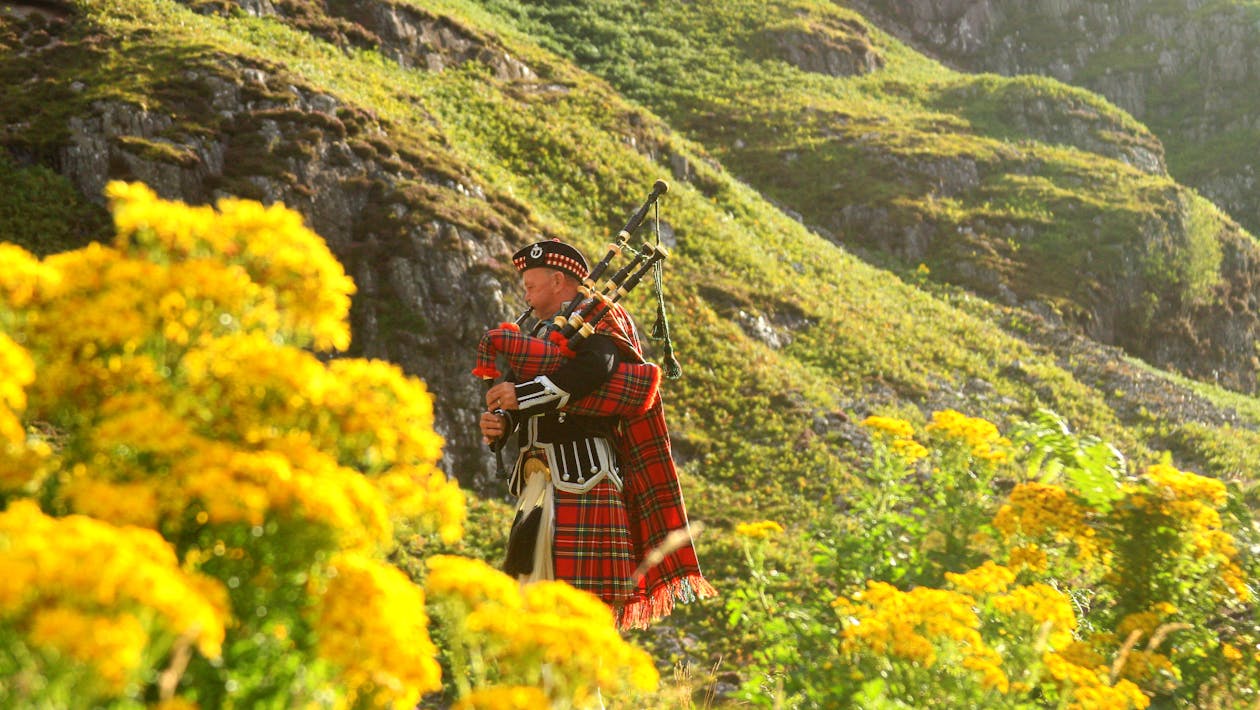 Port Logan Lighthouse
Are you a fan of lighthouses? If yes, then you are going to love this place! The Port Logan Lighthouse attracts many pharophiles (lighthouse fanatics). If you find the magical place where the water meets land enticing then the Port Logan Lighthouse will not disappoint you!
The lighthouse is located in the most picturesque and aesthetic place you can think of. Looking over a sparkling silvery bay and a calming view of white washed village cottages, this place is truly a sight to behold. Although the lighthouse sits lonely at one end of the pier, it's probably its loneliness that makes it so fascinating.
This 25 feet high landmark that dates back to the year 1818 is the perfect ancient place to spend a calm evening at. Maybe you'll take a picnic and enjoy yourself near the lighthouse!
MOFFAT – Europe's First Dark Sky Town!
Scotland is all about its history and ancient relics. And what better place to delve into it and enjoy it than the Moffat town! Moffat can aptly be described as a beautiful combination of historic elegance and lush green beauty.
It's one of the best places to take a leisurely stroll with several colourful independent businesses to collect souvenirs and other cute little things from! And don't miss out on the infamous Moffat Toffee shop. Its local sugary delights and the most aesthetic old-school toffee jars will definitely take your heart.
If you're into exploring ancient and unusual places then you can also visit Scotland's oldest pharmacy at Moffat and the old churchyard that was built in the 1600s. Plus, it also houses the world's narrowest hotel – but beware if you're claustrophobic this might not be a very good idea! And if you're up for a little fun, the station park at Moffat has a popular boating pond!.
Grey Mare's Tail Waterfall
Did someone say hiking? Grey Mare's tail is the highest waterfall found in the UK and the hike up to it is something you can't miss when in Scotland. Not to mention the drive from the town to this waterfall is the most scenic experience. As you go through the hills and glens, the nature around you has the most calming effect. You'll truly appreciate the highlands.
However, you need to be prepared for the hike up the waterfall. You'll need sturdy shoes and a lot of stamina. But is the end result worth it? Well, when you see the sparkly water splashing down 60ft in front of you, you will have no regrets!
Still, if this appears to be something out of your comfort zone, there are other ways you can enjoy the waterfall. A couple of vantage points in the area offer the most gorgeous view of the waterfall.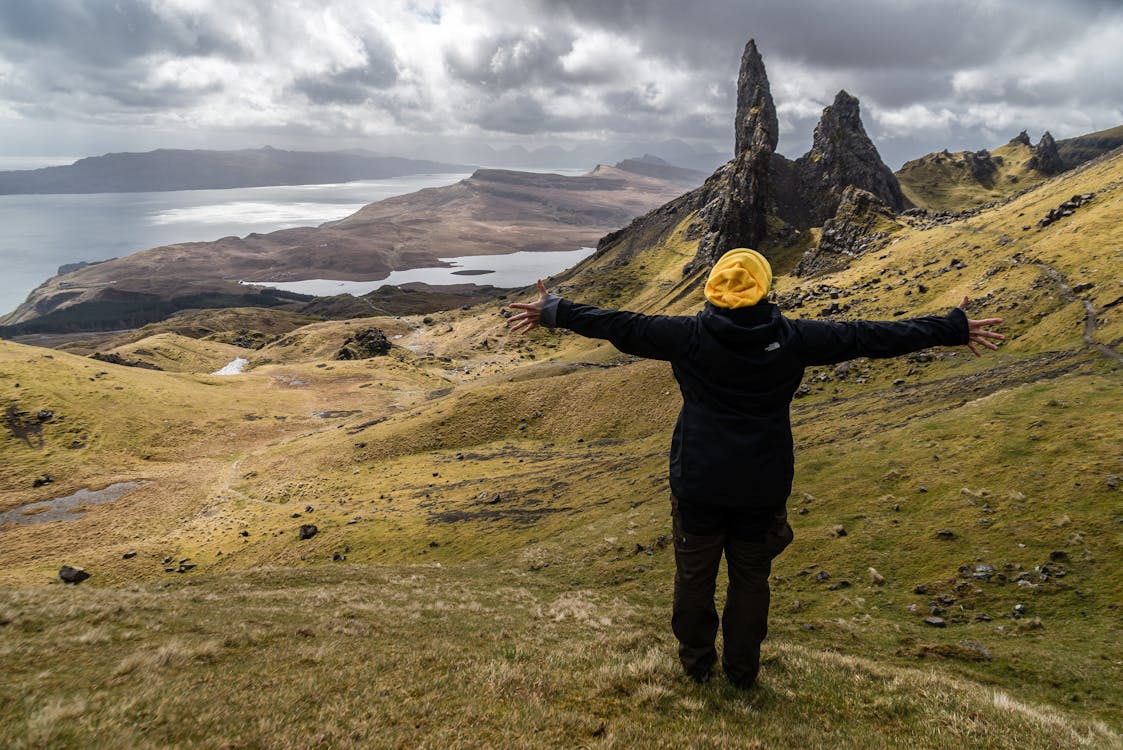 The Poetic Ellisland Farm
For the poetic literature-loving souls, nothing could be better than visiting the home of Scotland's famous poet Robert Burns! Imagine walking in HIS house, following his steps along the river outside, and reading his handwritten poetry in his home. A dream come true!
The house is as intact as it could be and offers the most authentic experience of the poet's life that no museum could compete with. Once there, the breathtaking nature all around you will surely give you an idea of where Burns got his inspiration.
The Majestic Drumlanrig Castle and Garden
This majestic castle is a sight to behold with its charming architecture and lush green beauty. The beautiful gardens that span an area of 40 acres have much to show you! It's a place of colours and wonders with flowers of every kind and the most unique butterflies and the angelic voice of chirping birds in the trees. You might never want to come back.
Once you're done exploring the magic outside you can rest up and have a soothing warm beverage in the castle's grand tearoom. The entire place has a calming peace to it and for the old souls, this could be the highlight of the trip to Scotland.
LOCH NESS Cruise
A cruise in Loch Ness is a must-have experience in Scotland. It is the largest water body in the United Kingdom and the shining water surrounded by beautiful green highlands in perfect weather is absolutely amazing!
You also get to see the ruins of the ancient Urquhart Castle on a hillside near the water. This castle together with Loch Ness is the source of many myths. Many believe that the Loch Ness is home to the Loch Ness Monster – a mythical creature that resides deep inside the water.
Walk Down the Royal Mile
The Royal Mile travels down the Edinburgh Castle snaking all the way to Holyroodhouse. As such, this particular walk will take you through two very important historic destinations in Scotland. This success of streets is found in the very heart of Edinburgh and it's a walk to remember, literally!
Royal Mile is definitely royal in the abundant expensive shops, cafes and restaurants that it is filled with. You can shop your way through this walk or have little snacks while enjoying Scotland's history and beauty.
That's not all either! These places are only some of the magic that you get to experience in Scotland, and there is much more! The only way to find out what else Scotland has to offer is to pack your bags and head over!